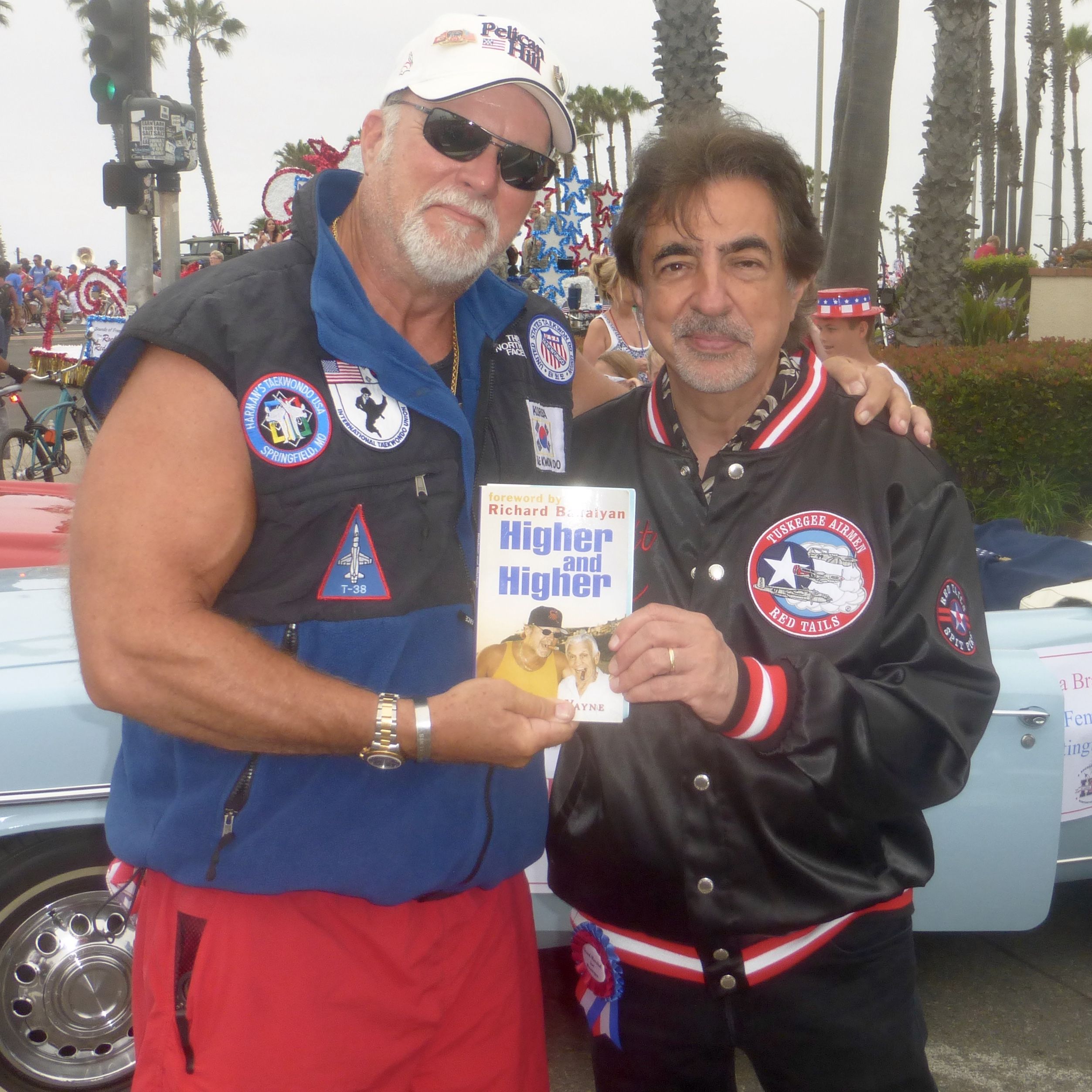 My dear old friend "Joe" Mantegna, Jr. – Says- "I know there are a lotta great stories out there but you must read 
Higher and Higher

 by 

est known for his roles in box office hits including 
Heavyweight Champion, Kenneth H. Norton:
It is not a difficult read and it is very entertaining, and ultimately you come away learning something important about my boxing sparring partnerLenny. Never quite! My favorite kind of book! "Lenny the Lion'' always had A ''Positive Mental Attitude'' and a good left hook!
Leonard walks with Jesus and is A real Standup man. God bless him always.
Kenny 'Jawbreaker' Norton, Heavyweight Champion
Legendary boxer Kenneth H. Norton
Ken Norton, the former heavyweight champion who broke Muhammad Ali's jaw on his way to a major upset in 1973, Norton finished with a record of 42-7-1 and 33 knockouts, and went into acting after he retired.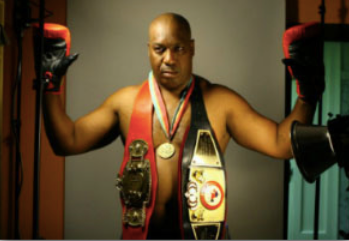 From Olympic heavyweight hero to convicted killer Henry Tillman has experienced more of life's extremes than most. Here he maintains his innocence to his new Life and Wellness Coach Leonard Wayne and tells how he extracted positives from his time inside and looks forward to the future with LWE-Leonard Wayne Enterprises, Inc.
In 1984, Henry Tillman was the man. He'd defeated Mike Tyson to get to the Olympics and brought the U.S. home a gold medal as a result. He retired six years later with a 25-6 record (losing once to Tyson, whom he had defeated twice to make the 1984 Olympic team).
Henry Tillman
Olympic Hero
Mike Stone: Aloha Leonard your life story would make a wonderful movie…do it now.
Mike Stone: Aloha Leonard, I have just done reading your book for the third time. It's amazing how similar our lives were and are.
Mike Stone: I appreciate your honesty, it is so refreshing to read a book like yours, it served as both an inspiration and motivation to me now, I thank you so much. I recommend your book for anyone and everyone to read. I would be honored to have you and Zuriah join me for lunch or dinner while in Long Beach for the 50th Anniversary of the Internationals Karate Championships. Aloha Mike
I'm deeply honored that three, Grandmasters have read "Higher and Higher," Autobiography by Leonard Wayne (Paperback)! Grandmaster Mike Stone, old school karate fighter, stuntman, actor, author! Martial Arts Master, Bob White, 9th Degree Black Belt and Grandmaster Victor Marx 7th Degree Black Belt Keichu-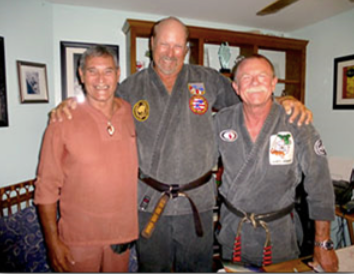 John Natividad: I just finished reading my friend's book "Higher and Higher", this book, Higher and Higher by [Leonard Wayne] is a great life story of my Martial Arts brother Leonard Wayne. It has much pain and sorrow that few readers would readily accept him as believable? I know it's true! This Martial arts Master, Teamsters enforcer, International drug smuggler, Hollywood stuntman, Stockbroker, and ex-con, is my brother Now, Master Wayne shares his soul and the larger than life details of his journey from an abusive childhood to the triumph of faith and his strong love for MY Jesus, a hope-inspiring story for sure!
A must read for all my students and anyone in the Martial Arts community – Master Wayne is now a Sober escort & bodyguard companion for actors, doing specialized drug interventions for Jesus Christ. Early in his life Lenny consciously followed the simple belief, "You choose your seat in life with champions, like Jesus Christ! Master Wayne's choices have taken him to the highest level of success, to the lowest valley of failure, and back again to mature and sustainable success. He is always driven by a desire to share the wisdom gained from his choices to help others find Jesus Christ and achieve stability and genuine prosperity in their personal lives, relationships, family and business. Leonard's life story demonstrates that unwise choices eventually bring consequences. Through his unique and personalized approach to sober coaching, plus his ''Jesus Christ ''interventions, Leonard now guides others to maximize their God-given abilities to pursue their dreams while learning discernment to choose wisely and give success the right foundation to last-He still lives at Surf City, Huntington Beach, CA with his burning passion for the extension of the Kingdom of God. It was really a great pleasure, to see him again with his beautiful wife, Laurie at the 2014 Long Beach International Martial Arts Championships. I love my brother Leonard even more now…please read this book and find Jesus Christ today… Maloha.
Thank you Grandmaster John Natividad- " Many Masters will walk in and out of your life, but only true Masters will leave footprints in your heart." Friends… "If you have one real friend in life, you are a wealthy man." There are friends and then there are friends. The true friends are the impacting friends… impacting your life for the good… stand with you through everything, stand with you when you stand alone, cheer you on in your successes. There is a difference between true friendship and acquaintances. I'm grateful for love and smiles—"Many folks want to serve God, But only as advisers." Thy will be done, Almighty God." Love you very much, Mahalo e ke akua no keia la.
Victor Marx: Yes, I agree it is a wonderful book and testimony. God bless you Leonard Wayne!
Here is a friend and me at the Men's Gathering today. Leonard has a testimony and background as a bone crunching martial artist, Hollywood stuntman and someone that did hard time in prison that matched the hard time growing up but by the Grace of God he eventually forgave his dad for killing his mother.
I recommend getting his book, real, raw, and a great encouraging read!
So say a prayer for my larger than life friend who loves Jesus whole heartedly!
Victor Marx's New Book – With God All Things are Possible.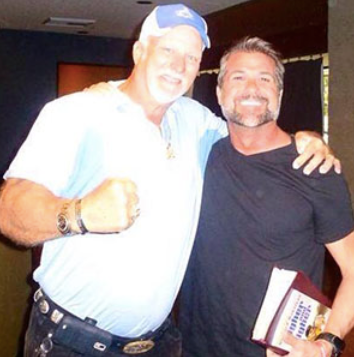 Contact Us Now
Addiction is a life threatening condition. Our staff is committed to helping you and your family. We are ready twenty four hours a day, seven days a week.